$$$ Membership dues and associated fees $$$
2023 Membership Dues
Category
Rate
Single

$260.00

Husband/Wife

$315.00

Parent/Child

$335.00

Family

$360.00

A one time initiation fee of $250.00 applies to all new membership applications
---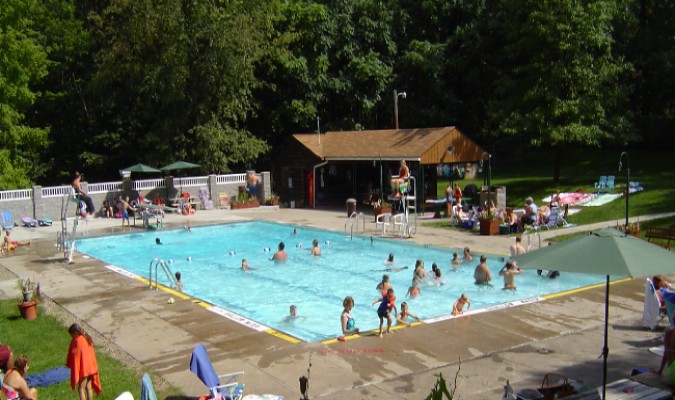 Guest Fees
Local guest = $3.00 per guest per day
Out of town guest = $3.00 per guest per day
Local guests will be determined by their zip codes and shall include the following zip codes: 15001, 15003, 15108, 15046, 15081, 15056, and 15143.
No person may be a local guest at the pool more than TWICE a month.
Guests living in areas other than the above stated local zip code areas shall be considered out of town guests and WILL NOT be limited to twice a month.
IT IS THE MEMBER'S RESPONSIBILITY TO NOTIFY THE GATE ATTENDANT, POOL MANAGER OR LIFEGAURD WHEN A GUEST IS BROUGHT INTO THE CLUB.